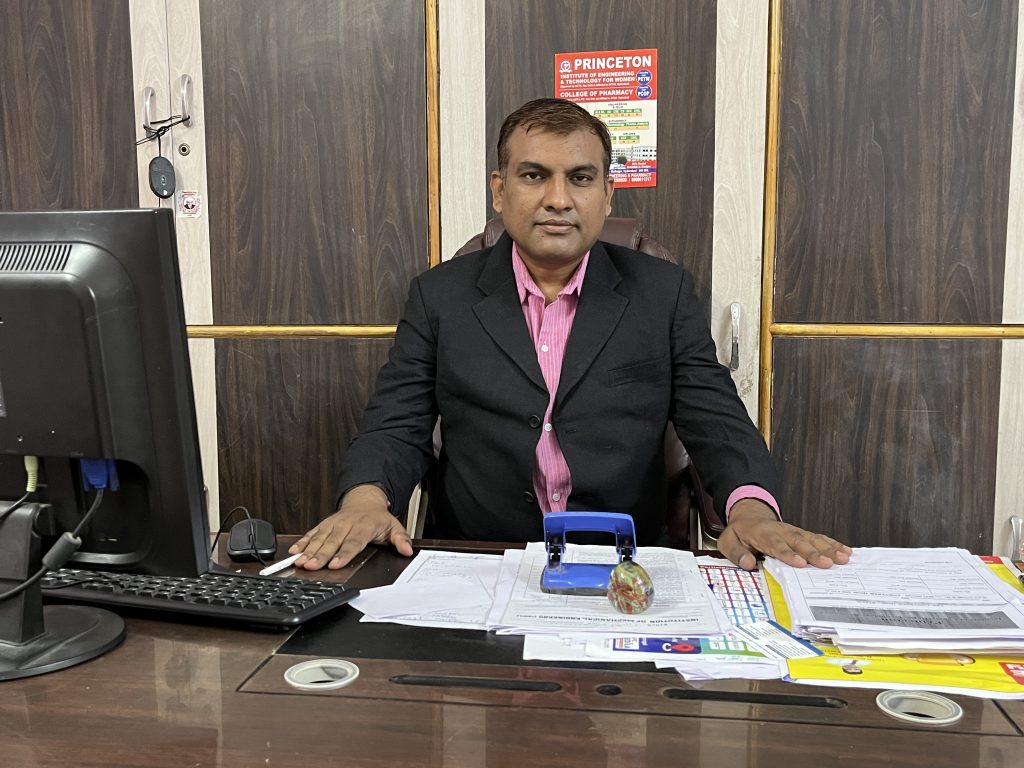 Principal's Message
 PETW – Marching Ahead …….
"A desire can change nothing; a decision can change something but a determination can change everything".
It is my pleasure to welcome you to Princeton Institute of Engineering and Technology for Women (PETW), Hyderabad, Telangana, India. PETW has set itself a Vision "Leadership in Quality Technical Education, Interdisciplinary Research & Innovation, With A Focus On Sustainable And Inclusive Technology". The evolution of the institute over the past Two decades has witnessed strong blend of state-of-the-art infrastructure and intricately intertwined human resource committed to provide professional education with thrust on creativity and innovation. The motivating environment in PETW for knowledge assimilation, generation and dissemination with a sense of social responsibility, human values and concern for social commitment has carved a niche for itself among the best technical institutes. 
The special emphasis is on Outcome Based Education (OBE) and Experiential Learning. The academic activities concentrate on helping the students to gain an excellent theoretical knowledge base and in the development of skills to implement them. We are constantly reviewing our set up to update and improve while making sure that students gain thinking skills, analytical frameworks, entrepreneurial skills, interpersonal and communication skills.  Impetus for research with a focus on identified interdisciplinary areas viz. Alternate Multifunctional Materials, Clean & Hybrid Power, Large Area Flexible Electronic Devices and Systems, Intelligent Transport Systems and Green Infrastructure and Management, based on the institutional strength.